Digital marketers have long been using user data to launch effective marketing campaigns. However, that data was mainly limited to general information such as age, gender, location, etc. 
Behavioral marketing took the stage to give marketers more detailed information about users, such as what pages they are viewing, what buttons they are clicking, how much time they spend on your website, and more. 
Here's a quick behavioral targeting definition to help you get a better understanding of what it means to your business.
What is behavioral targeting?
Behavioral targeting is a technique that allows businesses to collect detailed user data such as keyword searches, clicks, session length, mouse hovers using marketing analytics tools, IP addresses, browsing history, and cookies and show more personalized, relevant messages to users. 
For example, if a user has visited your website, viewed 3+ pages, and viewed a product, you might show him/her a pop-up with a coupon code. Or if a user has searched for specific keywords, you might show him/her ads on third-party websites. 
Overall, the goal of behavioral marketing is to get a complete picture of your potential and existing customers, understand their behavior, and increase sales through personalized offers.
7 effective behavioral targeting ideas 
As you already know what behavioral marketing is and what goals it pursues, let's move to practical use cases and examples. 
1. Use exit-intent popups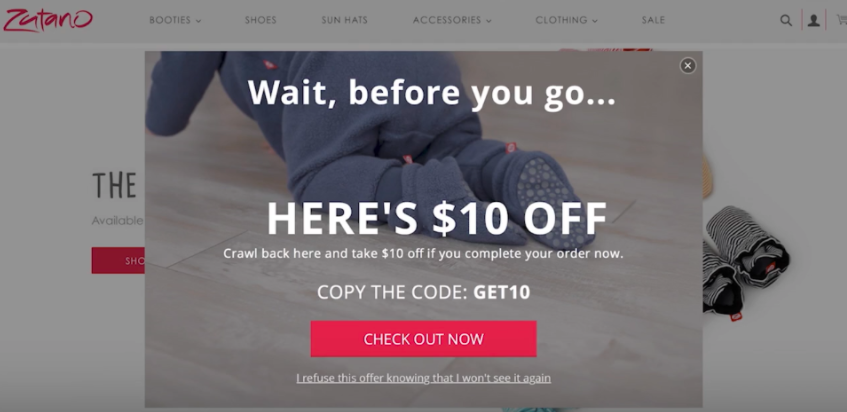 Exit-intent popups are a highly effective way to capture leads and increase conversions. Popups are examples of behavioral targeting since they activate when the visitor tries to leave your site without converting. They usually appear when the visitor is about to click on the browser's "back" or "close window" button. When visitors see a relevant offer, they're more likely to pay attention and convert.

There are a few different ways to set up exit-intent popups. You can use a plugin like Exit Intent Popup for WordPress or you can code your own with a bit of JavaScript. To make sure your exit pop-up is working, test different messages, colors, and designs to analyze the results. 
2. Send persona-based emails
Different users who visit and browse through your website have different interests and needs. That's why for behavioral targeting, you should look into analytics and segment your website visitors into different groups.

For example, you should launch a specific email campaign where you target visitors who abandoned their shopping carts. In the first email, you should remind about the product that was left in the cart and offer to complete the purchase. If the visitor doesn't respond and doesn't complete the purchase, you might send another email with a coupon code or mention that only a few items are left. 
3. Send location-specific offers
Location targeting is possible with the user's IP address and can be used to target users in a specific country or region. This can be useful if you are trying to reach local customers, and it is also helpful for targeting users who speak the same language that your site is written in.

Sending location-specific offers is extremely beneficial for retail businesses and restaurants. Here are a few behavioral targeting examples.

If your subscribers are near your clothing store, you may want to send them text messages inviting them to visit your store. Or if your restaurant is located near a business center, and your restaurant offers launch packages, you would like to target people who work in that business center.

Location-based behavioral targeting works for businesses with no physical location or products as well. For example, maybe you offer text messaging software that is available only in the USA. 
In this case, you won't be interested in getting traffic from Europe or Latin America. You would like to show ads to visitors who search for a similar service from the USA. And you would naturally block requests that originate from other countries. 
4. Leverage peer recommendations
71% of consumers always or regularly read online reviews when browsing for local businesses. 85% of consumers trust online reviews as much as personal recommendations. What does this mean for your business? Instead of telling how great your customer service is or how quality your products are, show it! Here are a few elements you can insert on your website.
"Others also bought"

"We think you will love"

"X shoppers are viewing this page right now"

"Bought X times within the last X hours/days"

Customer reviews, ratings, and images on the product description page, etc.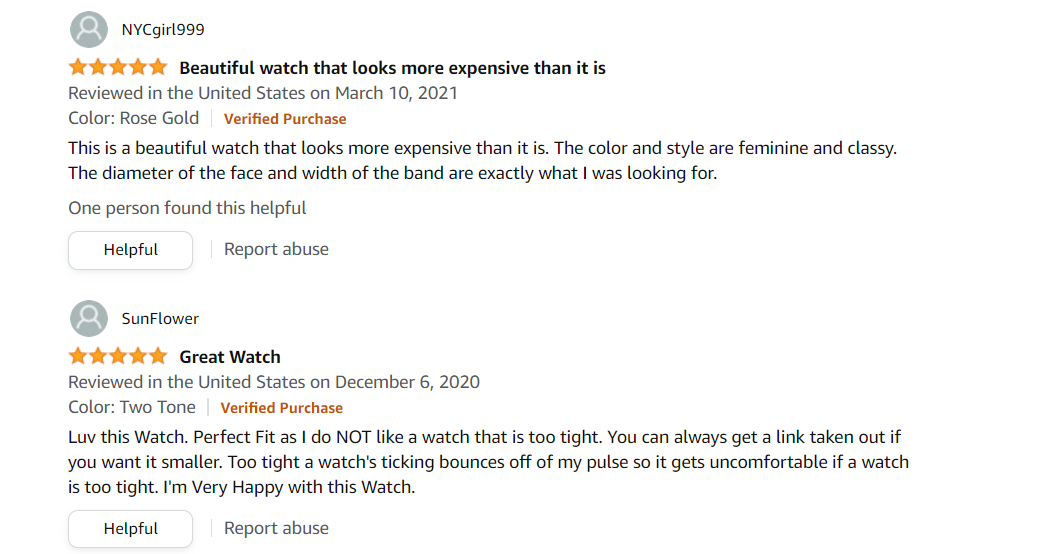 These examples show that real people are buying from your online store, leaving real reviews, and enjoying your products. So, reviews and stars speak louder than super long product descriptions and sales pitches.  
5. Send timely messages
It's not only important what you send and who you send, but also when you send your marketing messages. Messages with relevant timing are more likely to be noticed, read, and acted upon.

Here's a simple example of how behavioral targeting would work when it comes to publishing your Instagram posts. Instagram shows how many of your followers are online at 12 am, 3 am, 6 am, 9 am, 12 pm, 3 pm, 6 pm, 9 pm. You get this data for every single day of the week. Based on these numbers, you will know what's the most optimal time to publish a post or story.

From the screenshot below, we understand that on Sundays, the followers of this account are mostly online at 9 pm. Accordingly, this account admin would like to post at around 8:30 pm to increase reach and engagement.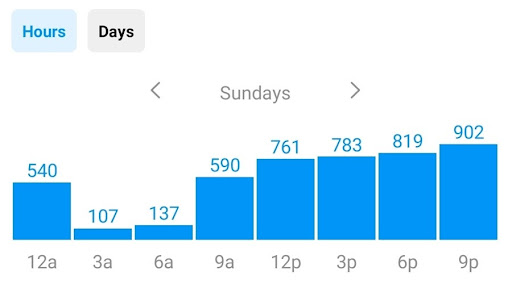 Similarly, you should monitor when your email or SMS subscribers are mostly active and send campaigns at the right time. 
6. Utilize chatbots
Chatbots play a crucial role in behavioral targeting and do a great job both on your website and Messenger. The new developments in the field of artificial intelligence have led to an explosion in chatbot popularity that goes way beyond simple FAQ knowledge bases. Instead of answering pre-written questions with pre-written templates, chatbots can now analyze the context of individual customer queries and give personalized answers.

Imagine that a customer is new to your online store and wants to make a purchase. However, she can't find what she is looking for or has a question regarding payment, delivery, or something else. Seeking help from a customer service rep will probably take at least a few hours and the customer will probably move to another online store.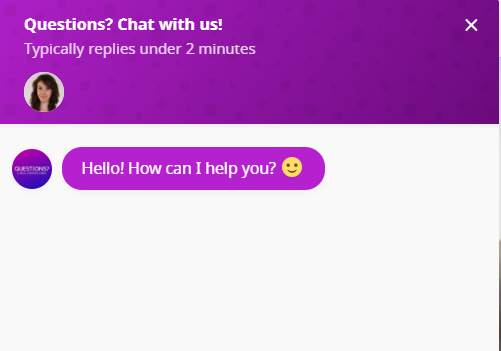 With chatbots, your potential customers will get immediate help and be able to quickly finalize their purchases.

Further reading: 10 Chatbot Marketing Benefits for Your Business
7. Offer personalized discounts
Offering personalized discounts is another way of behavioral targeting. Start with diving deep into your CRM data and getting a complete picture of your customers. You should be able to answer questions like when your customer's birthday is, how often they buy from your online store, what product preferences they have, etc. According to this data, you can offer customized discounts and coupons when the customer meets certain conditions.
For example, your promotion management software may automatically reward the customer with points for orders above 99$. Or you may offer a St. Patrick's Day discount for customers who shop from Ireland. Last but not least, you may offer a coupon code on the occasion of the first anniversary of shopping from your store. 
Similar discounts encourage customers to spend more money with your business and tell their friends about the benefits of doing business with you. 
Getting started with behavioral targeting
As a business that uses CRM and other analytics tools for its website, you probably already have access to essential user data. However, you might not know how to use it and how to personalize your messages and ads. 
Andava will help you understand the hidden secrets of your analytics tools, show you patterns that you weren't aware of, and help you get the most out of behavioral advertising.