Every year, the role of marketing technologies and solutions increases for businesses of all sizes. If you don't follow trends and stats and don't use data for reaching your marketing goals, someone else is doing it and attracting your potential customers. That's why companies adopt growth marketing, a modern, technology-driven approach to promoting your products and acquiring customers. 
In this article, we will understand:
what is growth marketing

what is the difference between growth marketing and growth hacking

what benefits does growth marketing offer

what components growth marketing includes
What is growth marketing?
Growth marketing is a set of techniques for scaling customer acquisition through repeatable, scalable, and cost-effective online channels. It's the process of acquiring new users, retaining existing ones, and increasing their lifetime value. Growth marketing's main goal is to help companies increase their revenue and customer base, while also reducing costs. 
It's not just about getting more customers; it's about getting the right customers. It's about creating products that people love and then figuring out how to tell the world about them in a way that makes sense for your business.
Growth marketing vs. growth hacking
Growth hacking also relies on creativity, social media, and technology to find ways to make your product more popular. While business growth marketing is a more holistic and sustainable approach, growth hacking tests new ways to improve certain aspects of a business, get results much faster, and in a cost-effective way.
4 Benefits of growth marketing for your business
Here are the 4 main benefits that businesses experience by following a growth marketing strategy.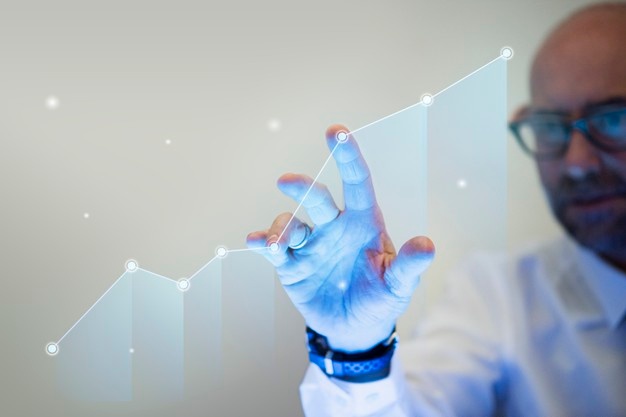 1. Data-driven and results-focused approach
Without the right tools and integrations, your optimization efforts are nothing but guesses – a waste of time and budget. Depending on which channel performance you plan to optimize, you should define your KPIs and start tracking them, followed by data-driven decisions. 
For example, if in the course of growth marketing you plan on optimizing your email marketing campaigns, you should track metrics like 
open rate, 

reply rate, 

click-through rate, 

reading time, 

unsubscribes. 
For blog performance optimization, you should track metrics like
daily and monthly traffic,

impressions,

click-through rate,

conversion rate,

new backlinks,

number of keywords you are ranking for,

ranking positions, etc.
For social media performance optimization, you should pay attention to metrics like
post reach,

profile visits,

engagement (like, comment, share, save),

follower growth,

mentions,

story views, etc.
While some metrics correlate with revenue and customer acquisition (they should become your KPIs!), some others are vanity metrics, and you should pay less attention to them.
2. Customer-centric approach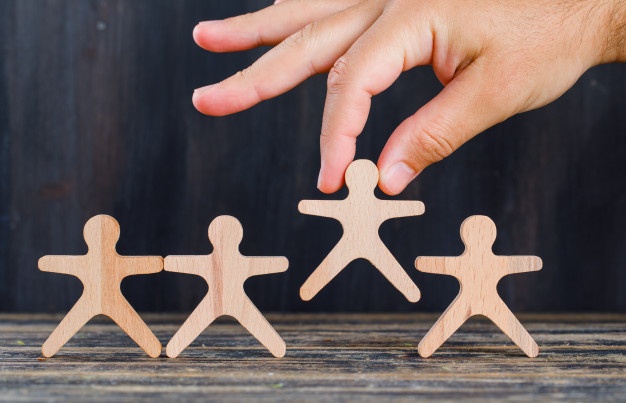 Rather than ensuring one-time sales at all costs, growth marketing takes a broader approach to revenue generation. Building relations with customers, focusing on their experience, asking for feedback help build trust and create customers for life. 
Customer centricity is the idea that companies should be focused on for growth marketing purposes in order to understand and meet customer needs. Here are a few ways to keep in touch with your customers in the pre- and post-sale period:
measuring customer sentiment through NPS survey methodology, customer ratings, feedback requests,

making it easy for customers to contact you and providing quick responses,

initiating phone calls to inform about new arrivals and discounts (

for eCommerce companies specifically

),

getting customers involved in the product development process (for software companies specifically),

giving value and sharing knowledge,  without asking anything in return, etc.
3. Higher ROI on marketing spend 
Growth marketing is flexible and doesn't put money into campaigns that don't perform well. As a result, you should stop investing your budget on low-performing channels and tactics and focus on high-ROI opportunities. However, you also shouldn't neglect the importance of finding new growth tactics and channels. Here are a few ways to make sure your ROI will continue increasing:
4. Fast results
While growth marketing is a sustainable and long-term approach for businesses, it also allows business owners to celebrate success earlier than you might have thought.
Here are a few ways to start seeing fast results from your business growth marketing efforts:
consider running search engine, social media, or

display ads

depending on which channels and websites your audience is more active,

optimize your homepage, services pages, and landing pages for high conversions,

partner up with established companies and influencers to build trust,

partner up with industry experts and host virtual events.
3 Core components of a growth marketing strategy
Marketers use a set of components to implement their growth marketing strategy. Let's discuss them below:
1. Cross-channel marketing
Cross-channel marketing is a way to promote your products or services using more than one type of media such as search engines, social media, and email. It's important to use different types of channels when promoting your business because each channel has different strengths and weaknesses. If you only use one channel to promote your business, then you're missing out on a lot of potential customers.
Not all potential customers use the same communication and information channels. Some people will prefer watching videos, others will prefer reading long-form content, while others will be interested in quick tips and short messages. 
As a part of your growth marketing strategy, diversifying your channels and content types helps meet your customer needs and attract different groups depending on their content consumption habits.
2. A/B testing
A/B testing is a scientific method of improving conversion rates by allowing marketers to determine which elements of the page are most effective at driving conversions. It allows growth marketers to test multiple versions of the same page and determine which version performs better. It can be used to test any aspect of a webpage, including the copy and images, but it is most commonly used for elements such as headlines and calls-to-action.
Here are a few tips to run the A/B test effectively in the framework of your growth marketing strategy:
test the effectiveness of only 1 element at a time. Otherwise, you won't be able to understand which element contributes to conversion success.

run A/B tests for the same period of time. If you test one version for 1 month and the second version for 3 months, the second version will probably perform better.

track how page visitors interact with your content by using heatmaps. You will understand where visitors are clicking, how they are scrolling, how the mouse is moving.
3. Customer lifecycle
The customer lifecycle is a process that describes the growth marketing solutions of acquiring, retaining, and growing repeat businesses from your customers. 
As we mentioned above, interactions with customers aren't limited to the purchase process alone. They include three stages and allow businesses to build closer relations with potential and existing customers. Growth marketing focuses on these three stages:
activation

nurturing

reactivation
During the activation stage, companies try to draw the potential customer's attention and get him/her interested in their offer. In this period, businesses interact with customers through blog posts, ads, influencer content, etc. 
During the nurturing stage, the relations grow through campaigns such as product updates, newsletters, promotions, etc.
And finally, the goal of the re-activation stage is to keep customers coming back and getting high-quality referrals from them.
Grow your business with Andava
Andava is a full-stack digital marketing agency that helps businesses plan and implement growth marketing strategies. 
First, you will get a 30-minute meeting where we will discuss your current approach to customer acquisition and retention. Then, we will discuss what goals you want to achieve in the short and long term and understand the role of growth marketing in that process.