According to IBISWorld, there are 5,523 digital advertising agencies only in the United States and that number is around a 14% increase from 2020. Note that the United States isn't the most affordable country to outsource marketing. But it has the highest number of marketing agencies, with that number only growing year after year.
While the digital marketing outsourcing industry is reaching new heights, many businesses are still hesitant to outsource marketing services. Mostly they argue that marketing agencies will never know your product or values like your in-house team. Or that communication and control are much more effective with in-house marketing. In case, we talked about why you shouldn't hire a digital marketing agency in one of our previous blogs.
Today we will analyze the marketing agency vs in house dilemma from the most essential aspects and help you make the most optimal decision for your business.
What Is The Difference Between In-house vs Agency Marketing?
#1 Software subscription costs
Marketers use 12 tools on average for data-driven marketing and advertising, with some companies using more than 30. Those tools include but aren't limited to keyword research and AI content writing, ad management, design, video production, website analytics, email finder, link building/outreach software.
Source: HubSpot
Tools in these categories have both freemium and paid options. But you can't go far with free tools as they offer limited features and a limited number of requests for each day. 
For example, Ubersuggest is great for doing keyword research and understanding estimated traffic but you can conduct only 3 free searches daily. Besides, it doesn't have critical features such as content gap analysis or discovering the parent topic for your keyword. For similar data, you should use a paid tool. 
Or Screaming Frog is an amazing tool for SEO but the free version is limited to crawling only 500 pages.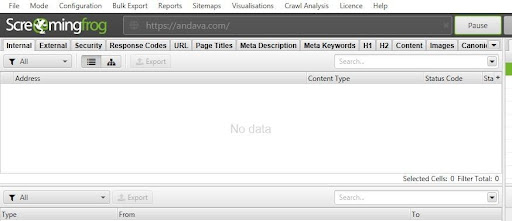 When working with a marketing agency, you don't need to pay a monthly fee for every single tool as the agency is already subscribed and will add you as another user. 
#2 Employee compensation and benefits
Hiring an in house marketing team isn't only about paying salaries and taxes. In the modern world, companies offer employee benefit packages to attract and retain top talents. Some of the most common packages include 
insurance

gym membership
holiday gifts
paid day-offs
tuition reimbursement
team building activities
New year bonuses/13th salary
office perks (food, coffee, board games), etc.
If you offer similar benefits, you need to allocate X percent of your profit to cover the expenses. If you don't offer any or they aren't attractive, top professionals will look for better opportunities.
When it comes to choosing an agency, you don't offer similar benefits and pay only for the actual work. Besides, the flexibility of service fees helps you remain within the scope of your budget. You don't need to outsource to the US, for example, where everything is too expensive. Armenia is one of the best places in the world to outsource marketing services as it's a developing country with affordable prices and experienced digital marketers at the same time. 
#3 Hiring and onboarding
Do you think that only customers churn? Well, employees churn too and when it happens, it costs you a lot of money. 
To be more precise, it may cost the employee's 6-9 months' salary to replace him/her in the office! For example, if the salary is $60,000 annually, replacing him/her might cost you $30,000-$45,000. 
Why are the costs so high? 
Posting new jobs, running ads to reach more people, interviewing and training the candidates cost your HR and management teams time and money. When outsourcing your marketing, you won't worry about losing an employee at a critical moment and spending 20-30 days to hire a new one.
#4 Expertise
When you hire an in house marketing team, you shouldn't tell them what to do: they should suggest what strategies will best work for your case. But in reality, everything doesn't work like that. 
First, because junior or mid-level specialists simply can't create a marketing strategy for your company. Though they are cheaper to hire, they just don't have the knowledge and hands-on experience to do that. 
And second, even if you hire senior specialists, they probably don't have as much experience as a large agency that has worked with hundreds of clients and tested thousands of strategies. You don't have time and money to run A/B tests, right? 
#5 Scalability and diversity of specialists
Imagine you are about to launch a Facebook campaign. To make it successful, you need a targeting specialist, an ad copywriter, a designer, at least. Hiring part-time or full-time specialists for a single campaign doesn't make sense. Hiring freelancers isn't a good idea either as managing different freelancers from different locations might be tough (+describing your product and style from scratch). 
From this point of view in the dilemma of in-house vs agency marketing, partnering with an agency is a more sensible decision. If you are already working with an agency, you can just pay an extra fee for launching and optimizing your ad campaign and stop paying for that service once the campaign is over. They already know your product, your style and you don't need to go through the hiring and training process for a temporary project. 
#6 Office space/furniture/PC
Though you don't need to buy office furniture, personal computers, headphones every month, you still need to allocate a budget for this. Besides, stuff gets old quickly and at some point, you will need to replace everything. 
When it comes to office space, you usually need to pay a monthly rental fee unless you are the owner of the building. More employees mean more space and it leads you to allocate more budget to administrative expenses. 
If your partner is a marketing agency, you pay only for the actual work: no administrative expenses that don't relate to your product promotion and your company growth.
#7 Keeping up on industry trends
Do you know how many new marketing tools emerge every year?

Do you have time to test new tools to know how they work and whether they are a good addition to your existing toolkit?
Are you ready to pay your in house marketing team members for reading articles, watching videos, and attending courses?
Are you ready to pay for those courses?
And the list goes on. Keeping up on industry news and trends is expensive. Marketing agencies can and should allocate time (and money) so their employees stay up to date. Because they work with dozens of clients in different industries and getting behind means losing clients (including you as a client!). 
#8 Communication
"Marketing agencies are hard to communicate with and to control". This is one of the arguments by people who have probably worked with poor-service marketing agencies. The pandemic showed that people can and should be able to work productively even if they don't sit in the same room. The key here is to agree upon communication procedures: 
how often you are going to have calls (weekly, bi-weekly, bi-monthly)

what meeting tools you are going to use
how long the calls will last
what you are going to discuss during the calls (agenda)
who is going to talk about results
what format you have chosen for the calls (discussion, presentation, demo, etc.)
how often you are going to receive written reports
what data and sections the reports will contain
how you are going to measure success/what KPIs matter to you, etc.
In high-quality marketing agencies, everything is agreed upon and well documented beforehand so you know what to expect, when, and from whom.
#9 Product knowledge
Another argument by people who favor in-house vs agency marketing is that an agency will never know your product, your values like your in-house team. And agency employees will never care about your success as much as your in-house team. 
Like you onboard new employees when they join your team, you onboard the agency the very same way. Don't be surprised but how close the agency will get to your product and values depends mostly on how well you will explain.
In-house vs agency marketing: Which is better?
After analyzing in-house vs agency marketing differences, we can conclude that outsourcing your marketing activities is
cost-effective (no office/employee benefit expenses, software subscriptions, etc)

flexible (hire an agency from any location that suits your budget)
scalable (hire the agency for a temporary task)
professional (trust specialists who have hands-on experience, not just certificates)
time-saving (no hiring, interviewing, onboarding, etc).
If the company doesn't understand your product well, doesn't feel like a caring team or doesn't follow your values, it's time to change the agency, not your whole marketing system.  
Conclusion
Andava is a full-service digital marketing agency and a reliable strategic partner – the only digital agency you'll ever hire. You will be working with a team that is specialized in
organic traffic

paid traffic
social media marketing
design and development.
Depending on your business needs, we will break these broad strategies down into smaller tactics and create a customized roadmap for your product/service promotion.