Consumer behavior changes according to time, social pattern, and marketing means. Nowadays, it's characterized by the tendency to search for convenience, smooth handling, and easy access to the product. Today's consumers avoid vulgar and exaggerated advertisements, search for quality goods at competitive prices, and make sure the products are environmentally friendly. They also communicate and share reviews about products and services to help each other have a better experience.
This article will answer the question of "what is cross channel marketing?", how it differs from single-channel marketing,  what benefits it has, and what practical steps to take for building and implementing a successful cross-channel marketing strategy.
Single-channel marketing vs. cross-channel marketing
Our world is full of media outlets and communication channels to send and receive messages regardless of their purposes. Social media, SMS, emails, direct and automated calls, webpages, and apps are the most widely used channels.
The single-channel approach encloses marketing through a single media such as the internet, email, or social media platforms. It is no longer a popular approach because it risks marketing investments, limits the speed and freedom of access to customers, reduces interaction, and facilitates the loss of competition, especially in this digital age. 
Companies had to go out of their usual ways to build more space for their brands. Therefore, marketers have started to study customers' purchasing behavior and realized that a single marketing channel is no longer doing enough marketing. For instance, according to research conducted by Gartner, "technology service providers using more than 10 channels in their marketing campaigns saw a 7% increase in conversion rates across the marketing funnel over firms using fewer than 10 channels."

Whereas, cross-channel marketing is a digital marketing method used by marketers to focus on a group of customers and create an integrated experience by using all traditional media and digital channels and employing them to create a smooth and comprehensive marketing experience for customers. A Study of 46,000 Shoppers conducted by Harvard Business Review in 2017 found that 73% of consumers surveyed were using multiple channels to engage with retailers.
Today's consumers buy services and products through different means. Some will still do in-store shopping, while others will use the online options they can access. However, cross-channel strategies present an ideal opportunity for each individual to meet their needs throughout the channels. 
What is cross-channel marketing?
In marketing, channels refer to outlets of communication between sellers and buyers. Cross-channel marketing is a term used by marketers utilizing a wide range of channels available to get optimal promotion results and facilitate consumer reach. According to Forbes, cross-channel marketing has 4 main principles – visibility, measurement, personalization, and optimization. 
Every channel may be efficient with a specific campaign because customers' needs vary, and marketers' knowledge of their ideal client is necessary. Business organizations need to have marketing teams that fully understand all channels' pros and cons. Keeping this in mind, let's look at some examples of specific channels that yielded better results. 
Email may be an excellent outlet for providers to offer their returning clients discounts by sending automated banners.

Direct calls can be a great way to reach out to patrons that need more elaborations on their quotes or inquiries.

Social media platforms such as Facebook, Twitter, Instagram, and YouTube, allow companies to achieve targeted reach and high interaction.

Creating content consistently on social platforms is key and an AI-Powered Social Media Caption Generator helps you to brainstorm ideas and even create complete social copy so you'll never have to worry about what to post next.
We can surround the customer with the brand spirit throughout cross-channel marketing to make the journey more cohesive by engaging different touchpoints.
Benefits of cross-channel marketing

Companies utilizing full-blown cross-channel marketing can achieve tremendous benefits and increase their income exponentially. Below are some of the core benefits. 
Spreading brand awareness

Maximized Return on Investment (ROI)

Attracting new customers

Building loyalty for returning customers

Seller-buyer engagement 

Targeted and organized business opportunities for revenue

Customized approach to specific classes of consumers' needs

Saving companies valuable time for improving the quality of their services and products
When a company decides to hire professional marketers who know all the ins and outs of this complex strategy, it will benefit enormously. The interaction between companies and their clients is crucial for its functionality.
Now let's talk about the practical benefits of cross-channel marketing to demonstrate how it reflects on the overall experience.
Companies can save marketing budgets by identifying the demographic segments that consume a specific product through a communication platform. Moreover, determining the consumption level of each age group and gender to target them separately. Companies achieve maximum benefit when cross-channel marketing unites with the power of accumulative statistics.
It is possible to monitor the most interactive age group via a particular channel. For example, young people record the highest interaction through social media platforms. Meanwhile, senior consumers are more affected by direct mail and ringless voicemails. This targeting allows the company to be flexible with spreading its promotion campaigns via different channels with efficient cost control.
How to build a winning cross-channel marketing strategy?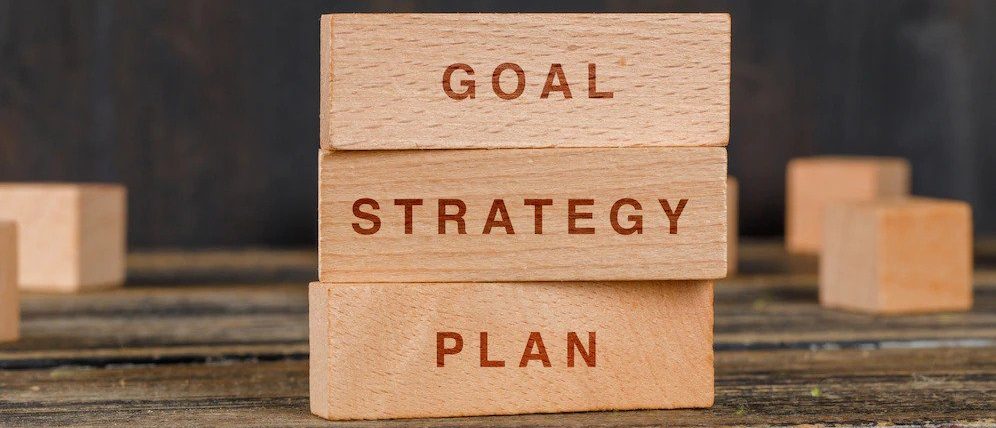 Having a blueprint for the targeted audience and reaching them is the key to success for companies to formulate a meticulous plan for increasing sales. Some of the essential components are listed and explained below. It is vital to utilize all the elements in a synchronized and harmonious interworking for the best results.
Define your buyer personas
Each company offers either service or product, and they all are eager to find buyers for what they offer. Understanding who is the ideal buyer for their selling gives an essential insight into how to approach them to meet their needs. Buyer persona models are a broad classification of different types of ideal consumers. Profiles usually include age groups, language preferences, cultural values, purchase power, and financial stability.
Analyzing customers' personalities is necessary to create a helpful strategy. It is essential to collect information about consumers' purchasing patterns, buying habits, means of communication, and the most effective and attractive channels for each segment. It helps to know the public's needs, desires, and purchasing weaknesses. According to Entrepreneur, "Therefore, understanding the attitudes, aspirations, and values of your target audience is also necessary to ensure marketing efforts are worthwhile."
Select the channels
There are various channels available for businesses to take advantage of, but knowing which one to pick and mobilize for their marketing can be the difference between success and failure. All communication mediums are considered during cross-channel marketing without using them simultaneously.
A well-thought observation and data analysis will indicate which channel a company should use to interact with its targeted audience. Professional marketing strategists use all the variables of their buyer personas to prognosis consumer behaviors and buying patterns. For instance, would a direct call and follow-up email be good for the customer, or wouldn't it? In some cases, it would, while in others, it wouldn't. The point is to truly understand how all the channels work together to create a clockwork precision.
Unify your data

The cornerstone of a successful cross-channel marketing strategy is collecting consumers' data across various platforms. Building a knowledge base is essential in cross-channel marketing to enhance communication and make it more targeted in future campaigns. It includes capturing potential customer touchpoints. For example:
Using cookies and URLs to establish links with potential buyers.

Viewing and analyzing emails to and from customers.

Monitoring customer service interaction and how they react to advertising campaigns.

Tracking how potential clients engage with mailing letters upon delivery.

Analyzing social media accounts for potential clients and categorizing them.
We're talking about large amounts of data that must be professionally reviewed, grouped, and archived for future reference. 
Align content with the buyer's journey
The buyer's journey is the path buyers take to purchase a service or a product. Every consumer has buying preferences; the content and marketing method must meet those preferences. When the content perfectly aligns with the buyer's journey, it will subconsciously push towards purchasing.
Achieving that requires using all available information about buyers' segments, then targeting them with the right content, at the right time, and most importantly, using the right channel. According to a survey conducted by Path Factory, "41.2% of decision-makers surveyed said the content they receive isn't even relevant to their company."
Leverage social media
Social media platforms such as Facebook, Instagram, YouTube, and others, provide an opportunity to develop a cross-channel marketing strategy. A strategy that corresponds to visual attractions and interacts with consumers about all their needs. The statistics social media platforms offer to companies are highly beneficial, and it helps target the right audience in accordance with their buying behavior.
Nowadays, social media platforms have become an integral part of people's lives. According to Statista, "4.2 billion people around the world now use social media."
Social media platforms can't be considered a single channel, and each platform is a unique channel by itself. According to Forbes, "The key to getting the most out of your business's social media presence lies in adopting the right platforms." Marketers have to create different content per channel that aligns with their users and audience. For example, the way to promote a product over Instagram is different from YouTube or LinkedIn, and so on.
Retarget via PPC
PPC stands for "Pay Per Click," It helps to re-attract the customers interested in a particular product and direct their interest towards that product. This channel concentrates on potential customers who have already expressed a slight interest in a product while browsing the internet. For example, clients who clicked a post to see more details or spent a couple of seconds staring at a video about that product. The idea here is to surround the customers with the product's promotions. It helps remind the customer about the product and provides accessibility for a quick purchase decision. It aims to deepen the consumer's sense of the product's quality.
PPC is possible via many digital channels and platforms such as Ad Roll, which many brands have chosen due to the speed of Ad access. Social media platforms also provide a great PPC potential for the targeting options these platforms are characterized by.
Test your marketing campaigns
Testing the validity of marketing campaigns is essential. For that purpose, marketers create control groups consisting of consumers who do not receive any advertising campaigns through marketing channels. For example, if a marketing campaign targeted 10,000 potential individuals, a percentage of them would be randomly selected and excluded from receiving any promotions. According to Medium, "a control group of 5% would be sufficient."
Later on, marketers can analyze the results of the targeted and control groups to determine how successful the campaign was. These groups are used to measure the impact and effectiveness of advertising campaigns, the success of one advertising campaign over another, and which campaigns need to be developed. With this test, companies determine the type of campaigns suitable for each group instead of sending one wrong campaign to everyone.
Improve your customer support
The customer support department is a crucial element in the extent of the continued success of the marketing plan. Customer support must be flexible, courteous, and quick to answer customer inquiries and solve problems as quickly as possible with minimal losses to ensure that customers won't turn to another brand. Customer support can be included in the buying journey, especially since after-sale services became part of the sale process and a feature people ask about before making a buying decision.
Nowadays, competition has reached a level where you can't jeopardize losing a customer for any reason. People are looking for the best service providers because they vary in each industry. According to Forbes, "70% of consumers believe that a business is only as good as its customer service, with 67% of customers willing to pay more for brands that offer better service."
Consolidate all your findings
Companies should collect the results of advertising campaigns across all channels and monitor whether these campaigns were beneficial or not. Such measurements help companies decide which channels need more advertising pumping and which segment needs more focus. According to Entrepreneur, "The key to making choices you can be proud of — even in times of stress or crisis — is data."
Consistently promoting the same campaigns will lead to failure because consumer behavior changes, as demonstrated at the top, and companies should be aware of that. Cross channel marketing campaigns have to evolve in different ways to target the right audience appropriately.

Start implementing cross-channel marketing for your business with Andava
Cross-channel marketing has become a must, not just an advantage, and the benefits of cross-channel marketing campaigns are countless. Every company should start considering its campaigns to diversify the channels and multiply the results. Although it's not an easy step, and lots of science is built behind cross channel campaigns, you don't have to do it yourself.
In an ever-changing technological realm, you need a partner you can count on. Andava helps organizations move forward by developing digital marketing strategies targeted to their individual goals and objectives — and then implementing those strategies using a spectrum of top digital marketing tools.
From organic traffic and SEO to social media marketing. In addition to designs and development, marketing consultation, channel analysis, and Amazon SEO and PPC. Andava offers all of that and much more to provide a comprehensive marketing experience for its international clients.