Did you know that every $1 spent on email marketing generates a return on investment (ROI) of $36? It's a clear indicator this is a smart marketing strategy for anyone looking to boost sales and company awareness. 
Mailing lists play an integral role in this marketing form, but the secret is in acquiring high-quality email addresses. Our guide discusses seven effective tactics that will help to create an email list that exceeds all your expectations. Here is how to start preparing your list today!
1. Build a High-Converting Landing Page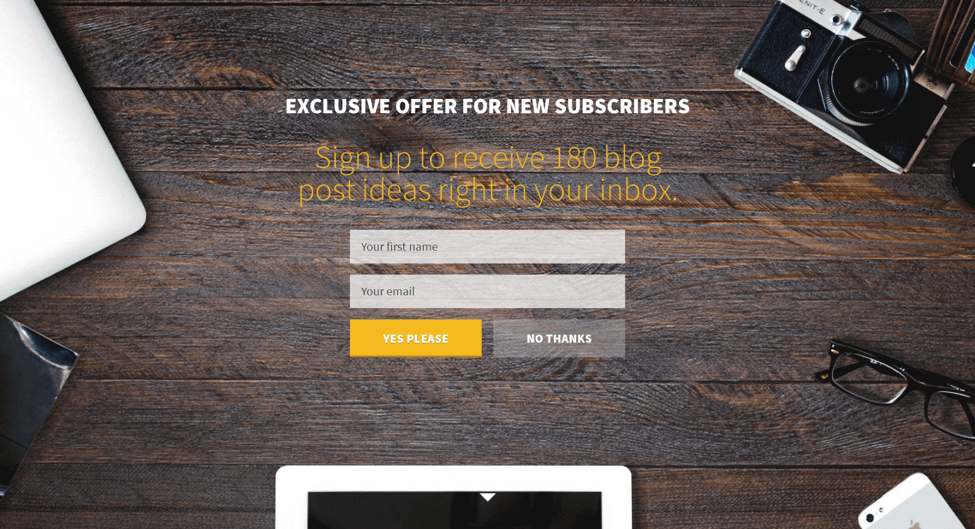 A dedicated landing page is a crucial part of how to create an email list with maximum potential. Some users direct the visitors to the website's homepage. However, it could lead to confusion on where to apply for the mailing list. That's how you could lose someone genuinely interested in your products or services.
Creating a dedicated landing page is a better option. Make it simple and intuitive, but make sure to include the following features:
Come up with a catchy headline that pinpoints the benefits of your exclusive offer.

Insert a background image that will help convey the right message while improving the overall page appearance.

Add a short but attractive copy that provides more information to users.
According to statistics, addressing buyer concerns can increase conversion rates up to 80%. Don't hesitate to mention that you won't spam the user or unlawfully process their data. If necessary, specify that there's no need to use a credit card. You shouldn't overdo it, but addressing key concerns can help to show you care about the subscribers and create an email list successfully.
2. Craft Irresistible CTAs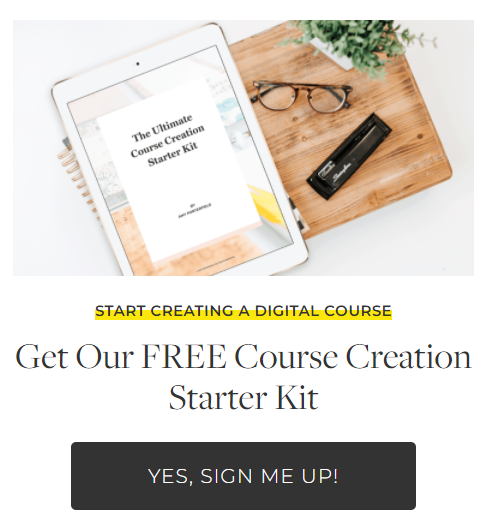 We are a long way past the point of simple CTAs like "Sign Up Now." Those call-to-actions only work if the offer is truly attractive to the user. But if you want to know how to start a mailing list and make the most out of its potential, you need an irresistible CTA.
First, it's important to place CTA buttons on each page strategically. If you are writing a blog post and mentioning your promo offer, that's where you should position the CTA. That way, visitors can sign up immediately instead of having to scroll to the end of the post.
For you to collect emails successfully, your call-to-action should be attractive and catchy. Here are some approaches to use when coming up with the right text:
Emphasize value

. What does the user get by signing up to your mailing list? Mention the discount, free toolkit, or anything else you offer in return.

Use humor

. If it suits your niche, don't hesitate to use humor. For example, add a catchy meme or a funny image. However, make sure the jokes used are appropriate and non-offensive.

Be direct and concise

. You want to use actionable language. The message should be short and effective, so there's no room to beat around the bush.
You also shouldn't overdo it with the number of CTA links. The statistics show landing pages with a single link have the best conversion rate. The percentage drops with more links added.
3. Leverage the Power of Social Media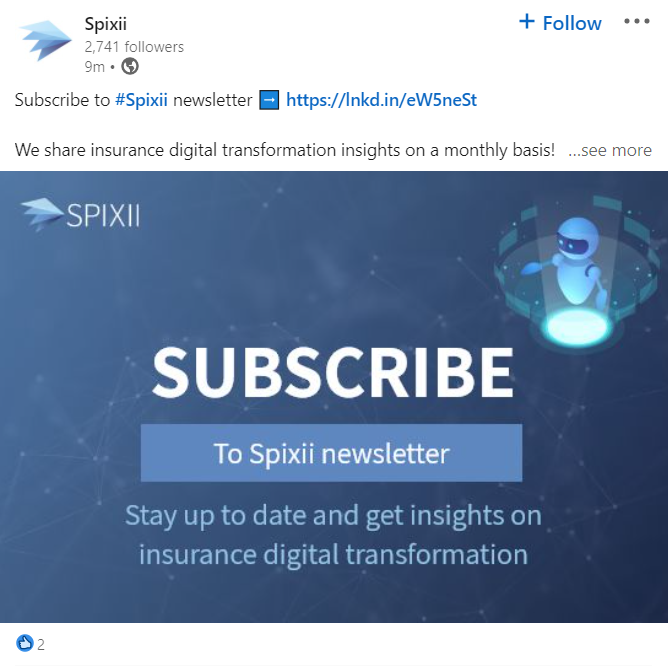 If somebody follows you on social media, that means they already have an interest in what you offer. That's what makes social networks a crucial step in learning how to create an email list. If you have a strong presence on a particular platform, use that to your advantage.
New businesses shouldn't forget to add a Sign-Up button on their Facebook page. It serves as a reminder for anyone who heads to your page. While you are on Facebook, try Lead Ads. This option allows joining the list in-platform, which minimizes the hassle for the user.
You can design a social media campaign that will help to collect emails from followers. Offering a discount or something for free is always attractive. If you are willing to invest, you can launch a paid campaign to reach a wider audience. Apart from helping with the mailing list, it'll help acquire more followers on social media.
4. Use Lead Magnets and Other Incentives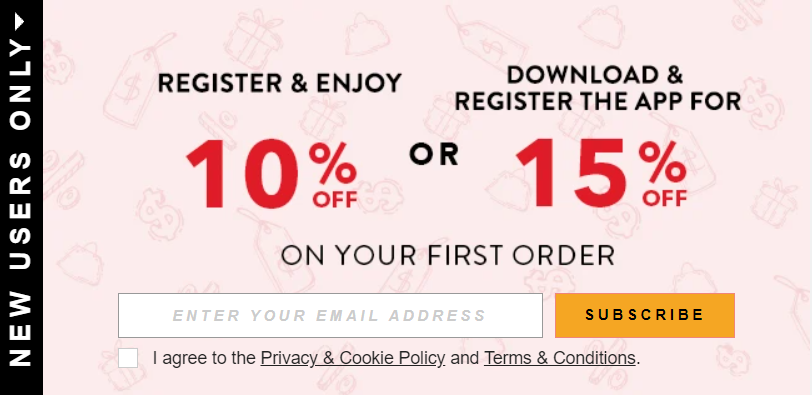 If you are thinking about how to make a mailing list with maximum potential, don't underestimate the potential of lead magnets. People rarely want to give their email addresses straight away. It's much better if you offer a little incentive. That's where a lead magnet comes into play since it entices people to join your email list.
The idea of how to create an email list with lead magnets is simple – a user signs up to your list to get access to exclusive content or benefit. Here is what you can use as a lead magnet:
An interesting infographic with valuable information

Coupons that generate discounts on your or other websites

A worksheet or template that can help people in particular situations

Registration on a free webinar you hold

Access to a free e-book or article with useful information
As you can see, pretty much anything can serve as a lead magnet. It's only about selecting the best approach for your desired audience.
5. Create Pop-ups
If there's something that the internet taught us, it's that pop-ups can be boring. However, that's only true if they are unwanted or completely irrelevant. In reality, pop-ups can be a successful strategy if you know how to create a mailing list correctly. The secret lies in making sure you don't cross the fine line between attracting people and being boring.
Here are the different approaches to using pop-ups:
Go strong with a full-page option

. A full-page pop-up needs to be visually attractive. You want to show value by sending a short and concise message. The attention span of a user won't be longer than several seconds, so make sure you design the pop-up properly.

Inline form

. An inline form is another option of how to create an email list by discreetly suggesting visitors subscribe to your mailing list. It blends with the content but can attract users' attention.

Exit intent form

. This form is slightly different as it shows when the website "senses" the visitor is about to leave. There are ways to set when you want this pop-up to appear. The idea is to remind the users who want to sign up for your mailing list. It ensures you don't lose a potential member and future customer.
Finally, make sure that it's easy for the users to turn off the pop-up. You don't want to annoy visitors, but motivate them to keep coming to your site.
6. Gate Part of Your Content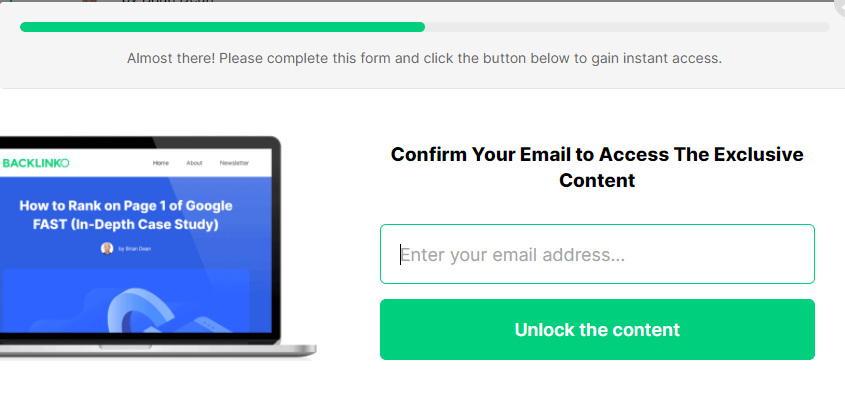 If you're thinking about how to create an email list with your existing content, gating part of it is the best option. It has become a popular way of encouraging people to sign up to your mailing list. The idea is to offer a portion of your content for free, while the rest only becomes available after they subscribe. For example, if you are writing a blog post, you can leave the first several paragraphs open. But users that want to continue reading will need to join the mailing list.
If you're considering applying this method of how to create an email list, signing up should be free. Paid subscriptions are an entirely different territory. Your goal here isn't for the client to pay but to collect their email address.
7. Host Giveaways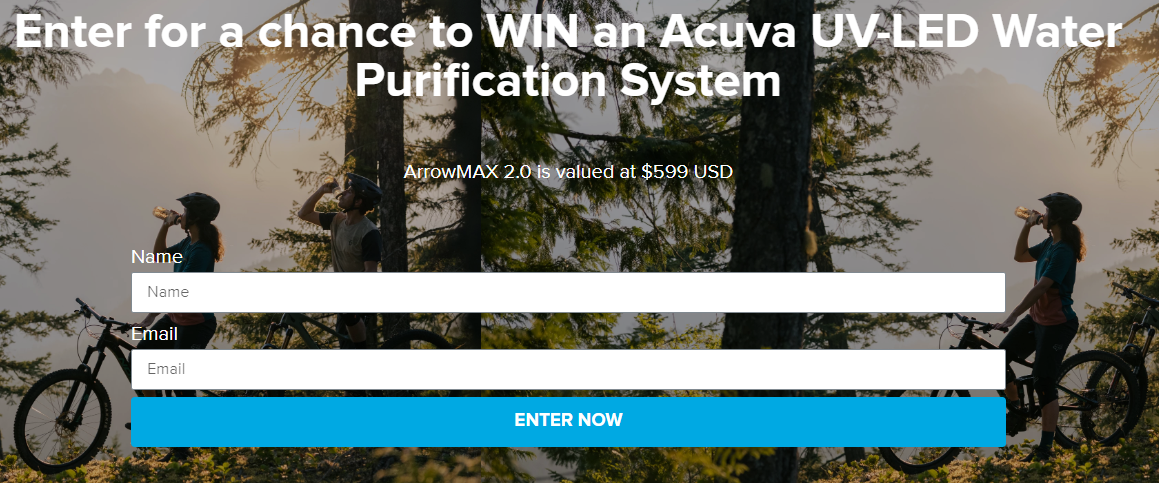 It's always nice to get something for free, and that's why giveaways have always been a popular marketing strategy of how to create an email list that contains quality emails. Giveaways work best for e-commerce stores since they offer an easy way to gather hundreds of high-value email addresses quickly.
The reward doesn't have to be expensive, but it should be attractive to your target audience. Giveaways usually don't have more than one to three prizes. They help to acquire emails but also spread brand awareness. More people will hear about your store, and all addresses you collect will be qualified leads and not just random visitors.
Start Creating an Email List with Andava
The latest reports indicate that more than four billion people worldwide use email. If you are ready to use that huge database to your advantage, don't hesitate to contact Andava's email marketing specialists today. 
Our experts will guide you through the entire process and help to collect emails to make an impressive mailing list. We have years of experience and excellent attention to detail. Our team will make sure to cover every aspect and ensure your mailing list achieves its full potential. Contacting our specialists is the easiest way how to create an email list quickly. Don't hesitate to get in touch and schedule an appointment with our marketing staff!