According to BrightEdge Research, 59.8% of technology website visits are generated with the help of organic traffic, aka SEO.
Since you are a software development company and operate in the technology industry, you can see that organic search is the most rewarding channel you can rely on.
That's why we decided to share what steps you should follow to have a search engine-friendly website and generate organic traffic.
SEO is not an end in itself. But it will help your software development company drive really interested visitors to your website who will become leads and eventually start using your automation, data analytics, etc services.
Though SEO tactics don't change from industry to industry, we will try to bring many examples that are technology industry-specific. We will first start with some general tips and get more specific step-by-step.
Here are 10 ways on how to make SEO work for your software development company.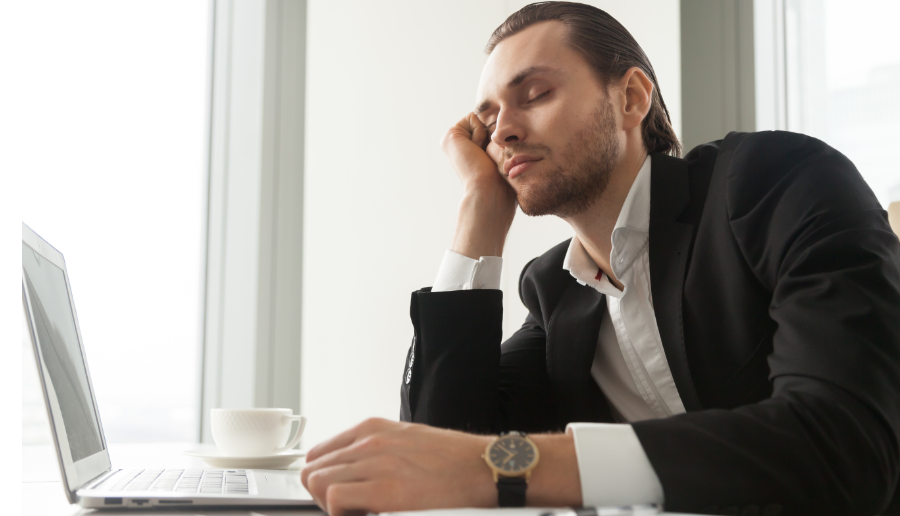 1. Fill in your page and site descriptions
Your site description will clearly shed light on what services you provide, how you stand out and where you are located.
When it comes to meta descriptions, they reflect what your every single page is about. No page should be published without a meta description. Because thus, you lose the opportunity to tell Google what idea you want to share with searchers through your X or Y page.
2. Identify keywords for each stage of the buyer's journey
No matter what service or product people are going to buy, they appear in this or that stage of the buyer's journey. In the awareness stage, people are asking questions like "what", "how" and are looking for informational answers.
In the consideration stage, they are comparing products/services, considering reviews, etc. And in the decision stage, they are booking a consultation, making a visit, starting a free trial, etc.
For example, when someone is searching for "what is banking software", "what is mobile app", they are still in the Awareness stage and not ready to the purchase. Awareness stage keywords usually have high search volume, are general and the buying intent is too low.
You should have content for all stages of the buyer's journey and take the first-time visitor from the Awareness to the Decision stage. Let's talk more about choosing the right keywords under the next point.
3. Monitor keywords according to multiple metrics
If the keyword seems ideal to you from first sight, it doesn't mean you will ensure traffic and leads. The keyword selection is quite a hard and responsible process. Here are a few things you should pay attention to:
Competitiveness – Pick keywords that have maximum 60 difficulty.
Buying intent – Buying intent is 1 for Awareness stage keywords, 2 for Consideration and 3 for Decision. Make sure to target searchers from all three stages. Decision stage keywords are the "money keywords" and contain words like "price", "cost", etc.
Volume – High search volume isn't always a good news. Usually, competition is too high for similar keywords and you will be competing with well-established businesses. Any keywords with more than 10 and more monthly searches will be a good choice.
Clickability – It's a well-known fact that 50% of Google searches end with no clicks. This means that users are looking for info but don't click any of the search results. To avoid similar situations, to can check the clickability as well.
Length – The longer the keywords, the better understanding you have about what the searcher wants to see. Though keywords containing 4 and more words are considered long-tail and having high precision, that rule sometimes doesn't work. For example, though "IT managed service providers" is a long-tail keyword, it's too general.
Not let's have a look at another keyword – "eCommerce app development cost india". This keyword is more precise because we know that
1. The potential client needs an app,
2. The app is for an eCommerce business,
3. The potential client is interested in costs,
4. The potential client has mentioned a specific location.
Though as of now there are software development ads running for that keyword on Google, targeting this keyword would be a good idea (if your software company is India-based).
4. Analyze Google top 10 results for keywords
The keyword "IT managed service providers" has 2,900 monthly search volume and might be a great choice for you to target. But Google search results tell us another interesting thing.
The first result is a featured snippet from Datamation. Then the spots are divided among Clutch, 99firms, WikiPedia, TrustRadius, Gartner and other reputable websites. It means beating them will be almost impossible.
Another thing that is interesting is that ranked pages aren't blog posts or service pages. Instead, they are lists of IT managed service providers. We can conclude that if you want to appear on the Google first page with that keyword, you should appear in at least one of those lists.
Another thing that might hold you back from taking the first spots of the results page is software development ads. When you search "software development company in Ukraine", there are 2 ads, 3 results in the local pack, and a list of companies from Clutch, GoodFirms, etc.
Long story short, the existence of software development ads and lists published by reputable sites make it too difficult to rank on the first page in the short run. And you should put your emphasis on more easy-to-rank keywords.
5. Use FAQ pages to your SEO advantage
While FAQ pages are mainly for minimizing the guesswork and saving your visitors' time, they are also a great way to support your organic rankings. Here's why.
When you answer questions, you use keywords related to your company and services. You can check out the FAQ page from Kuest: they are using the keyword "software development" 7 times on this single page.
Another way an FAQ page can help your SEO is through interlinking. You can link not only to your blog posts but also services and case studies pages that will increase the quality of those pages in the eyes of search engines.
6. Create separate pages for each of your services
As a software development company, you will probably be offering multiple services, from app to game development and process automation. And it's highly recommended to dedicate a separate service page for each of service you provide.
VironIT is offering the services mentioned below and they have a separate service page for each of these categories.
When we click, for example, "game development", we see that this keyword is used multiple times throughout the copy.
Besides, you can also find synonyms and related keywords such as "game development outsourcing", "game development company", "game outsourcing", "game dev services".
Make sure to keep your copy above 300 words as anything below that is considered to be "thin content" – one that is of poor quality and consequently, it can't claim high organic rankings.
7. Put your emphasis on long-form guides and videos
Long-form guides: Any content containing 2000+ words is considered long-from (according to some websites, 4000+ word content is long-form). The Next Web writes that long-form content ensures "higher online visibility, more social sharing, better link building, and reliable website authority".
So if you are trying to target for example, "mobile banking app development", you should cover everything starting from costs, technologies and ending with most-wanted features, trends, and best practices.
Videos: Though videos on your website won't rank organically on Google (your Youtube videos will), they indirectly impact your website quality.
Users love watching videos, especially if they are short, high-quality, and engaging. If visitors watch your videos, they stay o your website. And it's sign for Google that users get value from your site. You can record customer testimonials with a video and put them on your service, case studies pages.
8. Accept guest posts on tech-related topics
If you accept a guest post, you won't get a backlink, referral traffic and won't appear in front of a new audience. What's in it for you?
According to the study conducted by Ahrefs, the average price for accepting and publishing a guest post is $77.80. Meaning that charging fees for publishing another writer's article is becoming more common and finding free guest post opportunities is getting tougher.
Even if your website's Domain Authority is only between 15 and 20, you still have great chances to attract interested authors and publish their technology-related posts for free. Your website will start ranking for more and more organic keywords and thus your organic traffic will increase.
The longer the guest post, the more keywords you will add to your "keyword inventory". Though, putting the emphasis in the length is not the only metric. The blog post should be readworthy, original, and contain experience-based, unique insights if possible.
9. Write for tech blogs and receive HARO requests daily
Official Bryan Grey is introducing 19 tech blogs that currently accept guest posts. You can even submit your own tech blog on this list and maybe publish another author's post on your website.
Sure there are more high-quality and reputable tech blogs out there, including TechCrunch, Wired, The Verge, Fast Company, etc. But as they are extremely well-known, they receive too many guest posts requests and yours might get unnoticed.
Medium is the place where you can write without worrying about guest post fees or unanswered emails. Here's where you can create your own profile, describe your services and start posting (that's how XB Software did).
If you write on a competitive topic, your website might not rank high because it's still new. But Medium is already an established platform and posts rank quite well on search engines.
Besides, you can publish the same post on your website and Medium, not forgetting to add a canonical tag to avoid duplicate content. Medium may become a great opportunity for spreading the word about your company and increasing your company's organic visibility.
Last but not least, you can activate receiving daily requests from Help A Reporter Out. They have different categories and the most suitable ones for you are "Business" and "High Tech".
Every day bloggers and journalists are looking for answers to various questions and you can become a source.
Once the authors decide to use your quote in their posts, you will get a backlink which is so important for building your online credibility. You can find more link building tips in this post from LinkBuilder.
10. Optimize your review website profiles
SEO for tech companies doesn't include optimization efforts only for Google or Bing. Review sites also have the search option. Besides, users are searching for company reviews on Google and Bing as well.
For example, users want to know whether your software development company is trustworthy and professional. In addition to visiting your website and reading your service pages, they will probably also search "[your company name] reviews" on Google.
Some marketplaces you can be present on include but are not limited to DesignRush, Glassdoor, GoodFirms. You can list your company there, fill in your profile in a professional way and potential clients will find you within those marketplaces as well.
Win organic search  results for your software development company with the Andava team
We hope you found our guide useful and already plan to take at least a few of these steps. If you have more responsibilities and priorities to deal with, leave the SEO for software development companies job to us.
Though SEO is mainly about keywords, content, and links, everything will go in vain if you haven't fixed technical SEO issues. Duplicate/thin content, slow loading pages, website security and navigation issues may become serious impediments in your way to getting organic rankings.
The Andava team is here to conduct a free SEO audit for your website and make personalized recommendations. Afterward, we will be happy to work on your content offers, run software development ads, and make your website competitive on search engines.