We have both good and bad news for you. The bad news is that according to HubSpot for attorneys, legal keywords are the most expensive on Google Adwords. The cost per click may reach up to $1090 and the average CPC is $6.45. These numbers are higher than the top and average CPC for medical, insurance, financial, or accounting and tax preparation keywords.
But there's also good news. Google Adwords isn't your only or even primary channel to get qualified traffic. And today we are going to help you work on your law firm SEO (or lawyer SEO) and find critically important ways of getting organic traffic. Here are our 7 tips:
#1 Use your competitor's experience to go for the best keywords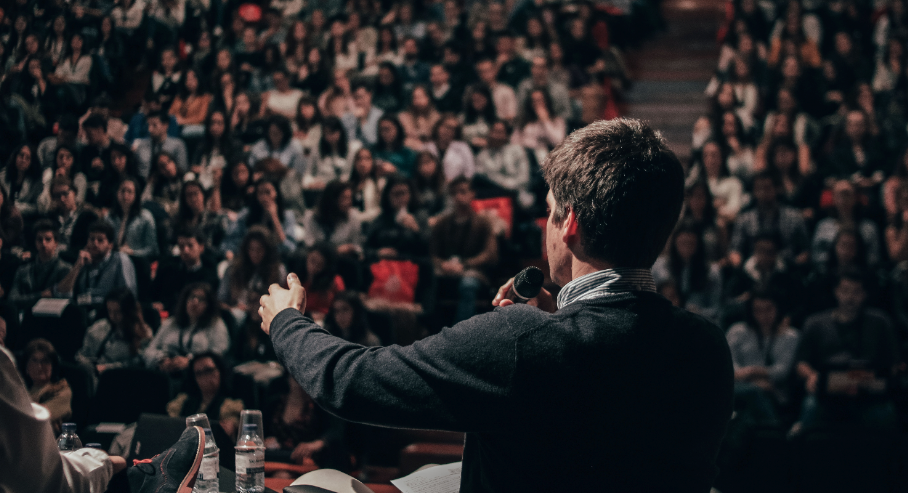 The most common way of researching keywords is typing a seed keyword that comes to your mind and discovering what related options the tools suggest. You pick the lawyer website keywords that have high search volume, low difficulty, and are related to your topic.
But since the law firm search engine optimization is probably the hardest SEO task, you can't afford a standard approach. When looking for keyword inspiration, remember to check your competitors' ranking keywords as well and whether they get clicks at all. Don't limit yourself only to your guesses and keyword tool suggestions.
As you can see, your competitors can give you a helping hand and actually become valuable advisors for a while.
Enter your competitor's website URL in an SEO tool and find out his top-ranking pages, understand which lawyer website keywords drive the highest traffic. Whenever you identify a page with an ideal keyword, create one that is 5, 10, or even 20 times better than your competitor's version.
Thus, you will not only get keyword ideas but also be sure that posts with X, Y, Z keywords get clicks. In the end, you want to rank for getting clicks and not just for being seen.
#2 Know your indirect competitors
If you are a law firm, other law firms in your location who cover the same topics as you do are your direct competitors. You probably saw non-lawyer websites doing articles about the topics you want to rank for such as news sites, blogs, and others. They are also your competitors, albeit indirect. Seems confusing?
Let's consider the keyword "divorce process". It's an issue that not only law firms deal with but also psychology centers and even nonprofits that want to contribute to family happiness.
They don't provide legal services but they create additional difficulties for your law firm SEO marketing because they publish posts with that keyword.
It, of course, forces you put additional effort but similar businesses give you a quality link-building opportunity. Let's talk about it under the next point.
#3 Identify the best sources for link building
Law firms, especially your direct competitors will never link to your website. So here are some ideas on where to capture both do-follow and no-follow links:
Quora and Medium Though links from these sites are no-follow, both have quite a high DA (93 and 96), and getting links is as easy as ABC. When it comes to Quora, you should find questions relevant to your services and answer them. As for Medium, you should create a profile and start publishing content on the areas of your expertise.
Law-related blogs You remember we talked about websites covering law-related topics that are not law service providers. They are your first destination for ensuring do-follow and relevant links. You can set Google alerts for your targeted lawyer website keywords, get notified when a new post is published, and reach out to the site for link building.
Law directories BipperMedia has compiled a list of 87 lawyer directories where you can get your law firm listed and get a link (usually – do-follow). Law directories are not only sources of links but will also ensure free visibility, help you look trustworthy, and even bring some referral traffic to your website.
Law-related HARO queries Sign up for Help A Reporter Out and you will get a list of queries from different websites. For example, in this edition, Cogneesol (DA is 44) is looking for answers from law firms to comment on their post-coronavirus activities. Share an interesting, non-standard quote, and your thoughts will be featured with a backlink to your website.
#3 Ensure positive and objective online reviews
Users check out reviews even before purchasing a $25 bag from an online store they are not familiar with. Don't you think they will look for reviews before entrusting an attorney with a case worth tens of thousands of dollars?
Avvo is the top online marketplace for legal services and helps clients find the most relevant lawyer. So if you are looking for tips on SEO for lawyers, you should first look for ways of getting listed on Avvo.
You can get listed for free and ensure free visibility on search engines like Google, Bing, and Yahoo. Whenever searchers want to check your reliability and experience, they can easily access the info via your Avvo listing.
Though Avvo is the largest website for finding/rating lawyers, it's not the only one. FindLaw, Justia, and Super Lawyers are other platforms that help clients find the best match for their case and view ratings. Consider being present there as well.
#4 Prioritize local SEO for law firm websites
Mentioning your location throughout your website content helps you get found more easily and bring the right people to your website.
When someone is searching for a "car accident lawyer", you don't know where the searcher is located and whether you actually can help the client. That's why you should be as specific with your lawyer website keywords as possible and don't leave room for appearing in front of the wrong people.
In short, adding the location factor helps you use long-tail keywords (3+) which become more and more useful in identifying the search intent.
If your law firm is located in, for example, San Diego, you should do your best to show it through your Google My Business profile, site, and page meta descriptions as well throughout your website copy. Now a bit more about ranking for local search algorithms as they directly impact local SEO for law firm websites.
In 2014, Google announced local search algorithm updates (Google Pigeon). As a result, the search engine started delivering more relevant results to the users when a location was involved in the query.
So when the user is searching for a phrase and add a location, Google "checks" local directory listings, picks the best results, and introduces to the searcher.
To keep your website highly visible, you should fill out your Google My Businesses profile carefully and add your NAP (Name/Address/Phone Number) properly throughout your website.
#5 Take care of basic SEO elements
Needless to say how important it is to optimize your meta descriptions, meta titles, URLs, etc. As a law firm, you might be operating in more than one city. And it should clearly be visible to your visitors and accessible for Google bots.
If you are operating only in one location, for example, Sacramento, California, you can freely use it in your site description and other relevant places on your website (homepage, contact page, etc).
But when you have offices in multiple locations, you should make it clear in a professional and understandable way.
Create a service page for each location and add the location name to the page URL. It will be a win-win situation for you, your visitors, and search engines.
The same principle applies when we talk about the list of provided services. If your niche is very small, you may even have an exact match domain for your law firm and one single service page.
But when your scope of provided service is large, consider making a service page for each of them and adding the main keyword in the URL.
#6 Combine SEO copywriting and content writing with professional insights
You might be running a successful law firm or be a reputable lawyer by yourself. But are you a good marketer who can write convincing, easy-to-understand texts?
It's where you should find a way of combining marketing and legal knowledge to ensure a high-quality, rewarding law firm SEO process.
If your firm provides services in multiple branches of law, you should have service pages for each service you provide and introduce detailed descriptions. Each page should target up to 2 main lawyer website keywords, multiple secondary keywords, and contain them naturally throughout the text.
Running a blog and publishing educational content is another way to increase your website authority in the eyes of search engines and facilitating the ranking process. But you should never write for the sake of writing as there are no benefits of doing so.
The recent infographic from Social Media Today shows that long reads of 3000+ words earn 3.5X more links, 3X more traffic, and 4X more shares. They are weighty arguments for any digital marketer to start investing in SEO and delivering only top-notch, readworthy content.
#7 Measure your legal SEO success in a professional way
Even in the digital world the success of a marketing campaign can be measured the wrong way and give false data on how everything works. Now we will talk about a few ways that will help you evaluate your efforts and results properly.
The first and easiest way is to type your domain in Ubersuggest and you will get the SEO overview of your website. You will learn:
how many organic keywords you rank for,
how much monthly organic traffic you receive,
what is your domain score (you can also check out other metrics like Domain Authority by Moz and Domain Rating by Ahrefs),
how many backlinks you get and how many of them are no-follow.
Besides, the tool will show you your top-performing pages, top pages by country, top keywords by country, etc.
Knowing these facts is already significant knowledge to understand how your website is performing. However, more advanced tools will give you a better understanding and more profound data. Let's talk about them below.
One tool you should definitely have access to is Google Search Console. Here's why it's so helpful.
Imagine that you published a blog post and want to figure out how it works. Google Search Console gives you a list of keywords that people searched and afterward saw your blog post in search results.
According to that data, you will conclude how much your click-through rate is for that particular post, i.e. what percentage of people clicked your post after seeing it on search engine results page.
If your CTR is low (high number of people see your post, low number click it), something is wrong with your post title or meta description. If your CTR is high means your post stands out and drives searchers' attention.
A CRM tool will also be quite helpful in evaluating your law firm SEO performance. HubSpot for attorneys, a leading CRM software will show you where you get traffic at all, how much is from organic search, etc. Afterwards, you can conclude how the visitors from organic search behave on your site and how they become leads.
In need of a lawyer search engine optimization strategy?
The whole process, starting from lawyer website keywords selection, content creation, and ending with data analytics requires concentrated efforts and a personalized approach. Sometimes SEO is more than keyword research and you can't move forward without using certain tools and applying little-known techniques.
You are probably busy helping your clients and don't have time to market yourself. We will research your competitors, their top-performing keywords, create content that introduces legal nuances and services in a perfect way and helps you win Google rankings step by step.
Contact the Andava team, share which branches you or your law firm are specialized in, and let us bring qualified leads to your website.