If you're running a law firm, you know that the competition both among other local firms, as well as larger ones tends to be stiff. You want to do everything possible to get your firm's name out and reach potential clientele as efficiently as possible.
In order to do this, you should familiarize yourself with the process of optimizing your website. More and more firms are learning about SEO and improving their rankings, and this likely includes your competitors. In order to keep your firm on top of the SERPs, you should learn the steps involved in keeping your site up to speed so that you can continue to be noticed.
What Are the Benefits of SEO for Attorneys?
There are numerous benefits to be gained from learning SEO for lawyers. As mentioned above, if you stay on top of the SERPs, you will gain traffic on your site. It will also help your visibility overall as people will get used to seeing your name. Regardless of whether or not people click on your site each time they see it, even having your name appear prominently will be to your benefit as it will stay in people's minds.
Beyond that, your reputation will improve as site visitors will have an easier time navigating your site. If people are looking for legal services, they don't want to spend a long time looking through a site to find the services they want. Sites should be logical and clear. The ability to create a strong site is indicative of your overall competence, so it is the first step to gaining trust among your potential clientele.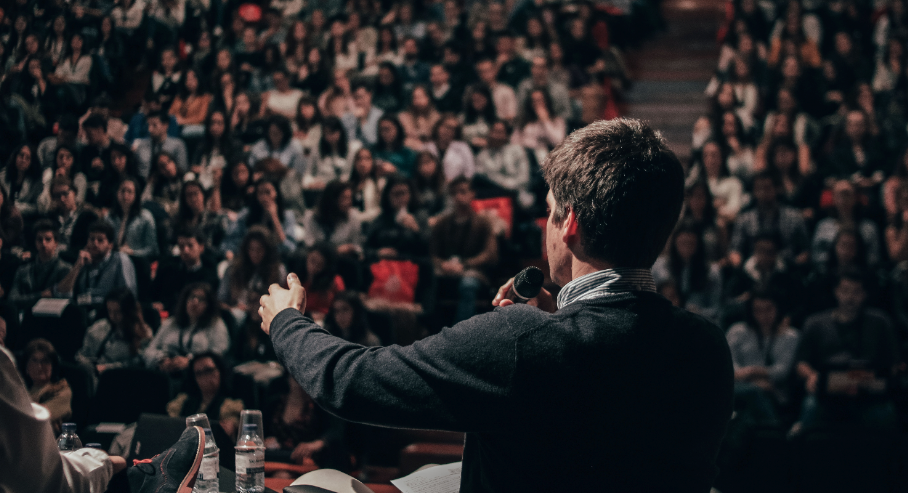 How to Start Your Law Firm SEO Strategy
Here we will provide you with a guide to SEO for local law firms. There are several concrete steps that you should take when devising your firm's SEO strategy; let's look at them in order.
Define Your Target Audience
The first thing that you should do is define your target audience. In order to do this effectively, you should think about the types of specific legal services that you offer and who would be looking for these services.
If yours is an immigration law firm, you want the tone and content of your site to be constructed accordingly. If you practice entertainment law, you will need an entirely different approach as your target audience will be a totally different group.
In any given industry, there are a number of factors that you need to take into consideration when determining your target group: age, social class, level of education, likely income bracket, etc. A careful consideration of all these factors will help you determine your tone and figure out what content to include in your site.
Do Your Keyword Research
Law firms are similar to other types of companies when it comes to keywords and keyword phrases. You should research exactly which terms are most appropriate for the services you offer, and which ones gain the most traction among site visitors. If you're using an online tool, you can find lists of some of the most popular keywords out there for lawyers.
Once you've determined what your keywords and keyword phrases should be, you should add them to your site in all of the necessary places, including text, titles, meta descriptions, URLs, alt tags, etc. Take care to ensure that your keywords are dispersed in a reasonable manner and number, and that not too many of them are stuffed together in one place as the search engines frown upon this. Also make sure that keyword usage matches the pages that you put them on. You don't want to have a page for malpractice law, for example, and have it full of keywords for family law.
Create Educational SEO Content
Another site element that many people fail to take into consideration is the addition of educational content. Educational content is content that not only informs, but also instructs site visitors about practical solutions to problems.
In legal sites, this can include practical scenarios that indicate entitlements, steps to follow to make claims, etc. Whatever services you offer, see what information you can provide on your site that would help educate the public on the benefits of using your services.
Get High-Quality Links
As in other industries, law firms' reputations are improved when they gain high-quality links. This means that you should both create solid links of your own, as well as gain desirable backlinks from other sites that you would like to be connected to.
Backlinks are links that lead from other people's sites to yours. The process of getting them isn't automatic. You either have to already have a strong reputation that will lead people to want to be connected to you, or you should actively reach out to companies or directories that you think would be beneficial to your firm.
For law firms in particular, there are specific types of backlinks that you should be looking to get. Among the types of places that you should try to get backlinks from are reputable law firm directories. If you show up in a well-known directory, it will act as a stamp of approval in the eyes of the general public.
In addition, other types of local networking and social media sites could be useful for you. If you're not already connected to people on these sites, reach out and see if they might be interested in including you. You could even offer an incentive to sweeten the pot for them.
Be sure to check your backlinks on a regular basis to ensure that they are of the number and type that you would like. You don't want to accidentally find out that an illegal outfit has created a link to you; this would be damaging to anyone, and especially a law firm. Links can also become "broken" if companies go out of business, or their websites become corrupted. There are online tools that will help you "disavow" bad links so that you're no longer connected to them.
Measure Your SEO Performance
Once you've figured out how to optimize your site, you'll want to check to make sure you're really making the ranks with SERPs. You can measure your SEO performance in a number of different ways:
Look at your organic traffic. Organic traffic is a measure of the number of people who go to your site because of the way you've optimized your site, as opposed to clicking on a paid ad. Organic traffic is a more accurate measure of your site's strength because it shows that you've done the right things with regard to getting your site in order. This not only helps your organic rankings, but it gives people an easier time navigating your site.
Look at your keyword rankings. There are a number of online tools that you can use to measure your keyword rankings. Be sure that the rankings you find are relevant to your industry and purpose, and not simply popular in general. If you're using keywords related to ice cream sales, it won't do you any good as a lawyer.
Click-through rate and bounce rate. Two related measures that indicate people's interest in sites are Click-through rate (CTR) and bounce rate. CTR is a measure of the number of times people click on your page on SERPs in relation to the overall number of times that it appears. The higher the ratio, the better it is for you as it shows that you stand out among others on the SERP.
Your bounce rate is a measure of the number of times people go to your site and then leave it without going into any of your other pages. If a person clicks on your home page and then leaves without bothering to look any further, this tells the search engines that the visitor wasn't really interested in your site. The lower your bounce rate, the better. You can determine your site's bounce rate by looking in Google Analytics.
Improve your UX and Web Accessibility
Two other important aspects of your site quality are your UX and web accessibility. UX stands for user experience. This refers to the overall experience that people have in interacting with devices. UX designers work on the design, branding, and usability of products.
As a law firm, you should aim to create a site that has a good balance between SEO and UX. That is, your site should both be sufficiently optimized in terms of keywords, backlinks, etc, and also have the elements of good UX. This includes user friendliness, easy navigability, logical structure, speed, etc.
A related function is web accessibility. Web accessibility refers to the process of making websites accessible for everyone, including people with disabilities. If you have potential clients that are blind, for example, there are ways that you can make your site accessible for them.
In fact, there are several major categories of disabilities that site creators should keep in mind when designing their sites. People with visual, auditory, speech, physical, and learning-related disabilities all have different kinds of issues in navigating websites. While visual problems might be the most significant, the others should also be kept in mind.
Measures that can be taken to help these groups access sites include the incorporation of screen readers, Braille keyboard access, and screen magnifiers for people with vision impairment. There is also speech-to-text software that can be used for people with auditory disabilities. Whatever groups you think might access your site that could possibly need assistance, you should keep in mind as they might be part of your target audience.
In addition, your rank on the SERPs will increase as web "crawlers" look for these codes when ranking sites and increase the ranks of those that use them.
E-E-A-T Takes Prominence for Lawyers
E-E-A-T stands for "Experience, Expertise, Authoritativeness, Trustworthiness." This is a major factor in how Google assesses the strength of websites, and legal websites in particular.
We've already discussed the experience component of E-E-A-T. "Expertise" refers to the level of expertise, or knowledge, that the site creator has with regard to his or her own subject area. If you have a law firm, your site content should reflect your knowledge of the areas in which your firm practices.
"Authoritativeness" refers to the amount of credibility that a given site has with regard to its content, its links, and also the reputation that the site's creator has. Was the site content written by lawyers, or by marketing people hired to make an attractive looking site? If it was created by lawyers, are they experienced, credible lawyers who really know their practice? These are questions to consider in determining authoritativeness.
The fourth factor in E-E-A-T is Trustworthiness. This is different from expertise in that it refers to the level of trust that site viewers have in your services. You could have all the legal knowledge in the world, but if you claim to have the highest client success rate in town and statistics indicate otherwise, your trustworthiness factor will be low.
These factors are particularly important for lawyers, because as a lawyer you want to prove that you are not only knowledgeable but reliable, honest, and effective.
Local SEO for Lawyers
If you have a law firm practicing locally, you'll want to ensure that your presence is visible in all of the places people in your area might look for the services you offer. Therefore, optimizing for local sites will be a critical factor in your success.
Why Should You Invest in Local SEO for Your Attorney Website?
There are a number of reasons that law firms should invest in local SEO for lawyers. First of all, it will literally put you on the map. People want to find firms that are not only competent but easy to reach, and letting your geographical location be known is a critical step in reaching your target audience.
You also want the people in your region to "know you," meaning be familiar with your services and your reputation. Word of mouth also means a lot in local services, so you want to capitalize on this as much as possible.
Create Localized Content
Creating localized content means creating content that includes information about the local area. This includes both geographical information, as well as any other information particular to your region that indicates your knowledge of the area.
Reach out to Local Listings and Claim Unlinked Mentions
If you see your firm's name mentioned in local listings, guides, or other materials and those materials don't yet have links to your site, it would be a good idea to reach out to the relevant site owners and ask for your link to be put in. In other words, try to claim your unlinked mentions. This will give you additional exposure and create greater numbers of mentions for the search engines to notice. It will also help people reach you with greater ease.
Conclusion
Making a nice website and fully optimizing it are two distinctly different things. You can have a decent website that explains all of your services, but if you don't speak to search engines' requirements, people might not ever learn about you.
Lawyer SEO services change all the time, and you need to stay on top of the trends in order to continue making the ranks on the search engines. Even if you are active on social media, you need to use the right tactics to get your name out. If you do, you'll find traffic coming your way very quickly.
Visit our site and blog today for more information!